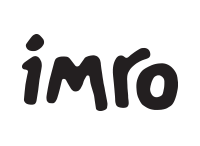 IMRO is a national organisation that administers the performing right in copyright music in Ireland on behalf of its members (songwriters, composers and music publishers) and on behalf of members of the international overseas societies that are affiliated to it. Music users such as broadcasters, venues and businesses must pay for their use of copyright music by way of a blanket licence fee. IMRO´s function is to collect and distribute royalties arising from the public performance of copyright works, i.e. music used anywhere outside of the domestic environment, through its licensing agreements with music users in line with the Copyright & Related Rights Act, 2000. As of January 2016, IMRO also acts as agent for Phonographic Performance Ireland (PPI), collecting public performance royalties on behalf of record producers and performers. IMRO is a Company Limited by Guarantee (CLG). IMRO is also prominently involved in the sponsorship and promotion of music in Ireland. Every year it sponsors a large number of song contests, music festivals, seminars, workshops, research projects and showcase performances. IMRO is now synonymous with helping to showcase emerging talent in Ireland.
Broadcasting Authority of Ireland (BAI)
The Broadcasting Authority of Ireland (BAI) was established in October 2009 as the single content regulator of broadcasting in Ireland. The BAI assumes the roles previously held by the Broadcasting Commission of Ireland (BCI) and the Broadcasting Complaints Commission (BCC) and takes on a range of new functions primarily relating to the oversight of public service broadcasters.
The functions of the BAI include; the licensing of radio and television services on a variety of transmission platforms; the licensing of digital multiplex operators; the development of codes and rules in relation to programming and advertising standards; the monitoring of services to ensure that broadcasters comply with their statutory obligations and contract terms; the consideration of complaints. The BAI is also responsible for the operation of Broadcasting Funding Schemes which are financed by 7% of the net receipts of the television license fee.
For further information see www.bai.ie